Sometimes, you get stuck with piles of trash that are simply too large for regular garbage service. So instead of trying to haul off mountains of refuse in small, separate loads, why not contact PLC Hauling for a convenient, low-cost dumpster rental?
Collecting all of your throwaways in one heavy-duty, portable container is the fastest and most economical way to get rid of rubbish, especially with our rock-bottom prices on trash dumpsters for rent. Plus, we'll take care of the drop-off and pickup of your dumpsters rental, letting you dispose of the entire mess without a single trip to the landfill.
To rent a dumpster in the Pittsburgh area, just call or send us an e-mail now!
GREAT FOR:
Medium trash removal
Cleanup debris in yard or garage
Medium remodel projects
Roofing projects
ESTIMATE AS:
6 pick-up truck loads of trash
GREAT FOR:
Large Home Carpet/Floor Removal
Roofing Projects
Kitchen or bath remodels
Demolition decks
Large household cleanup
ESTIMATE AS:
8 pick-up truck loads of trash
GREAT FOR:
Home construction
Clean out of entire house
General construction
Large yard clean up
Hoarder clean up
Pre-moving clean up
ESTIMATE AS:
10 pick-up truck loads of trash
GREAT FOR:
Post-construction clean up

Landscaping cleanup

Demolition clean up

ESTIMATE AS:
12 pick-up truck loads of trash
Rent a Dumpster Today
Whether you're cleaning up wreckage after serious storm damage or you're clearing out materials following a major remodel, PLC Hauling is here. In fact, our affordable dumpster service provides rentals in sizes from 15 to 40 yards, making them ideal for a wide range of residential and commercial purposes, including:
Property renovations
Construction site cleanups
Move ins and move outs
Annual spring cleaning
Foreclosure cleanouts
Real estate turnovers
Basement refinishing
Demolition work
Hoarding situations
And many more!
When it comes to big jobs like these, you have enough heavy lifting on your hands. That's why a dumpster rental from PLC Hauling is such a perfect solution for trash and leftover waste materials. With more than a decade of experience in the dumpsters rental business, our family-owned company is your best bet for punctual service, timely turnarounds, and great deals on dumpster rentals.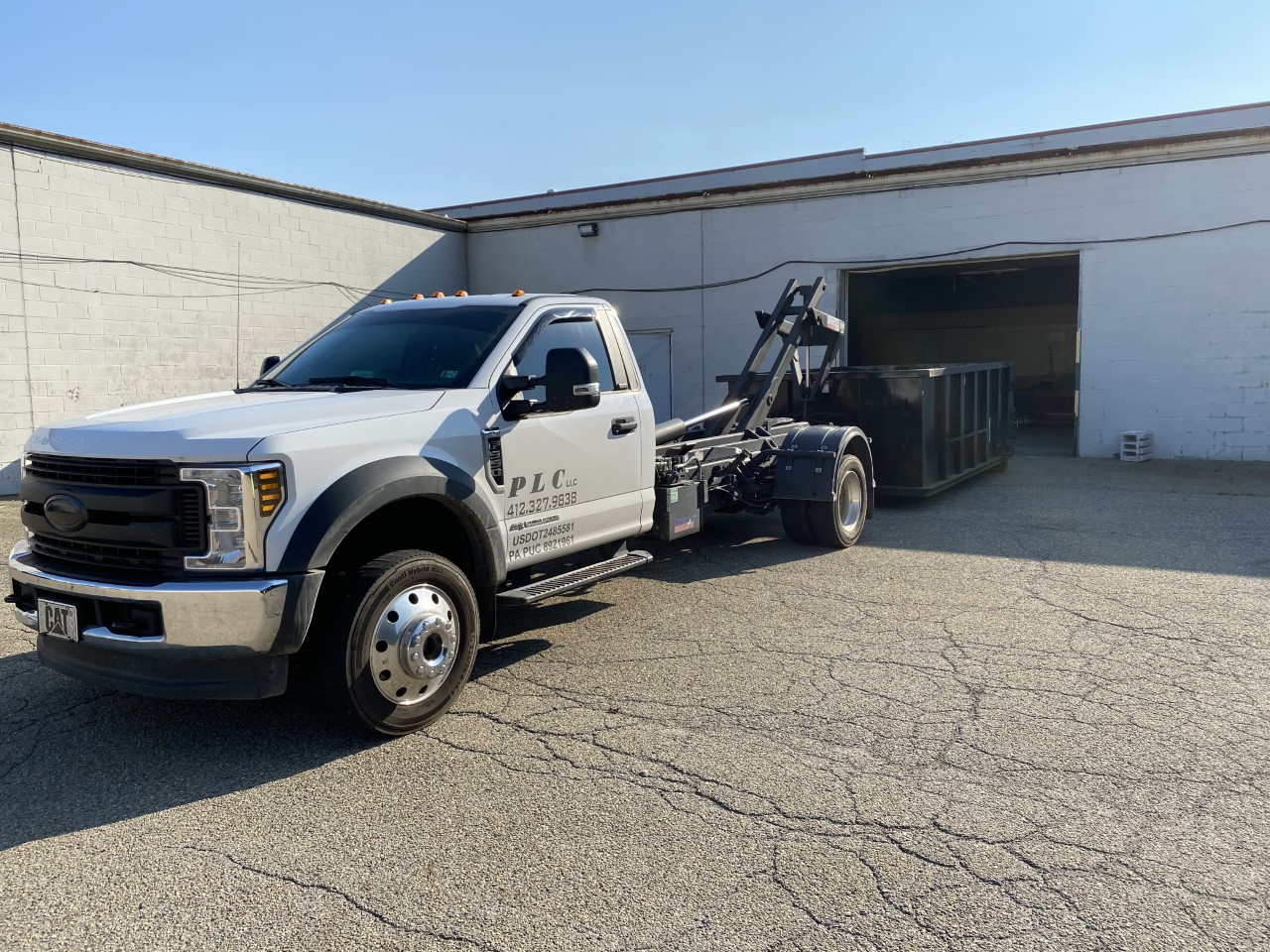 Superior Dumpster Service
When you rent a dumpster from PLC Hauling, you can expect nothing but prompt and reliable service time and time again. We offer fast turnaround times, emergency service, and are licensed and insured for your peace of mind.
By offering you door-to-door drop-offs and keeping our dumpster rental rates easy on your wallet, PLC Hauling can help you move out huge quantities of accumulated junk and rubbish in one compact load. So don't spend days driving back and forth to the transfer station hauling heaps of trash. We're just a call or click away for all your residential or commercial dumpster service, and we're fully licensed and insured for your complete protection. Reach us today over the phone or online to schedule the dumpsters rental that's right for you and get a free, upfront estimate. Give us a call today!